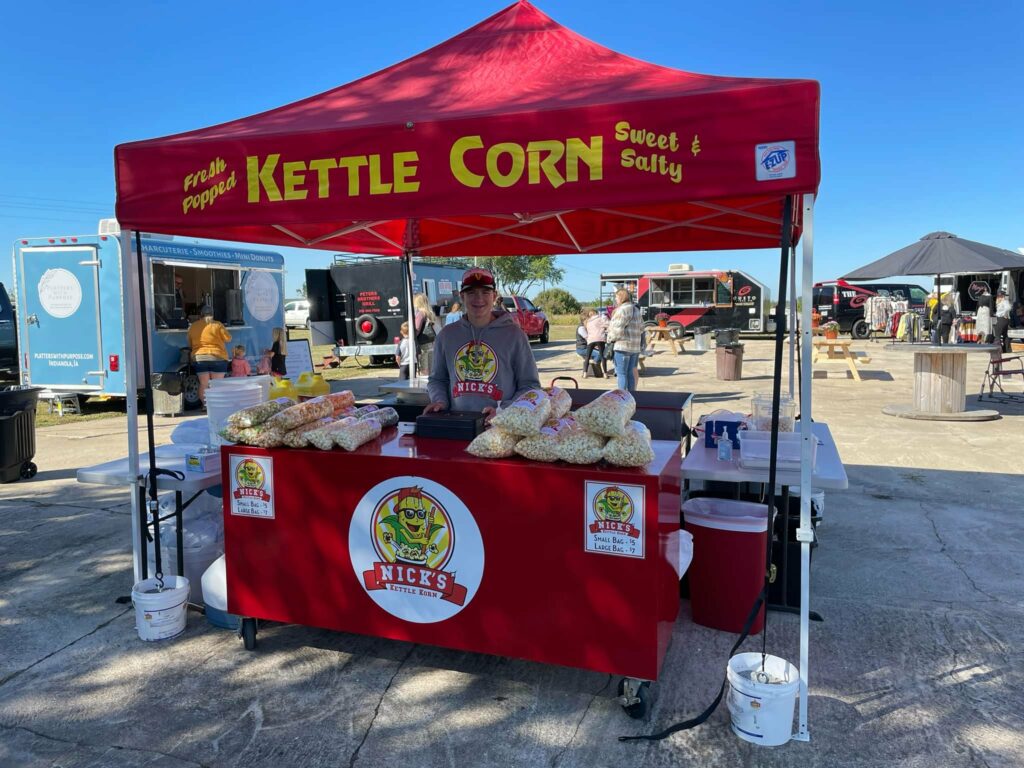 Nick's Kettle Korn began when Nick's grandpa, Lowell, found some kettle corn equipment that was for sale in Minnesota.  Nick was looking for a part time job and grandpa thought this might be a good fit.  After some research, Nick decided he wanted to start his own business.  After a couple of months of practice, he cooked kettle corn at his first event in September of 2020.  The event was a huge success and his business has taken off from there.  Nick has continued to look for new ways to expand his business.  He now offers several different products beyond kettle corn.  The addition of gourmet popcorn has taken his business to a new level.  He continues to research and find new types of popcorn to grow his business.
Iowa Nut Company began when Nick bought some roasted nuts while on vacation in Alaska.  Nick and the rest of the family thought roasted nuts would be the different product to compliment kettle corn.  When we returned from vacation, we found an existing roasted nut business for sale in the Des Moines area.  After some research, Nick decided to purchase Crazy4Nuts in August of 2021.  Charles from Crazy4Nuts was a great mentor for Nick and helped him perfect his recipes and cooking methods.  Iowa Nut Company officially launched in 2021 at the Madison county Covered Bridge Festival.  We now offer cinnamon and spicy roasted nuts including almonds, cashews and pecans.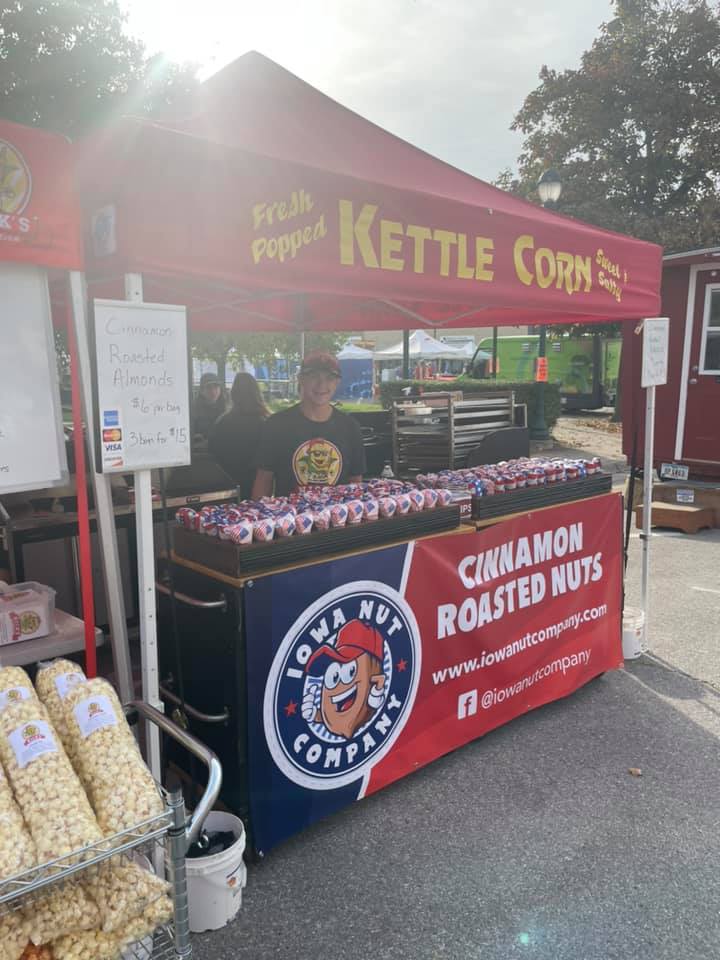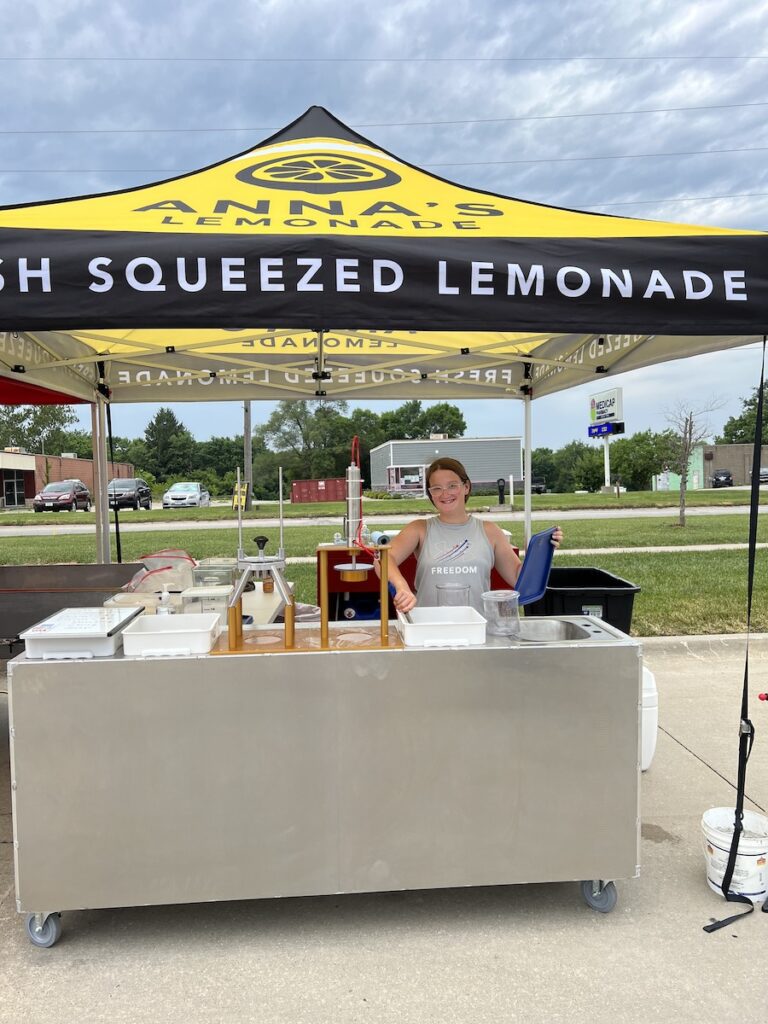 Anna's Lemonade was founded in April of 2022 by Anna Swalve.  Anna has helped Nick with his businesses over the past 2 years and decided it was time for her to launch her own business.  After a lot of research, Anna decided that a lemonade stand would be perfect.  Anna will be offering fresh squeezed lemonade shake ups.  She is working on some special flavors that will make her lemonade hard to pass up.  She will be ready for her first event very soon.
We're proud to be a family-owned business!